Examples of Frogans Sites
The Frogans sites presented on this page are not complete sites, they are intended to demonstrate the potential of this new technology. Presentation of the display of Frogans sites on mobile and on desktop.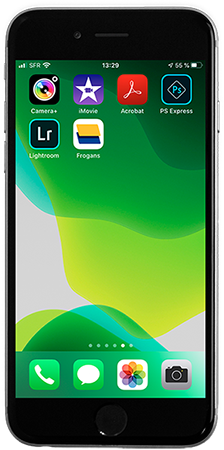 Display of Frogans sites in mobile version
Full compatibility of Frogans sites on mobiles and tablets. Customize your Frogans Player in its mobile version by adding the background of your choice!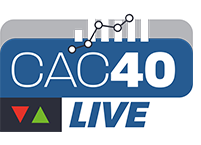 Stock Market & Cryptocurrencies Frogans Sites
This presentation simulates what Frogans sites could be for monitoring stock market prices and cryptocurrencies. Managed dynamically, these sites will be able to be refreshed automatically in order to display prices in real time. A Frogans network is illustrated with Market*Cac40 and Market*Nasdaq, hence the similarity of their graphics; a Frogans site can open one or more other Frogans sites, in the same way as it is capable of opening a Web site.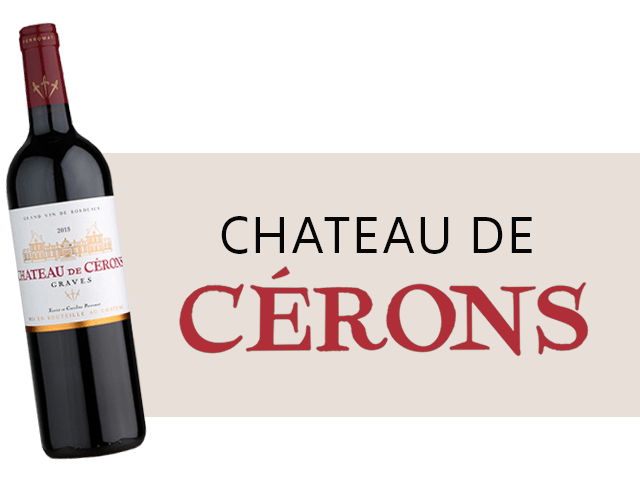 Château de Cérons Frogans Site
Frogans site presenting the Château de Cérons, a wine property in the Graves region in Aquitaine. The different slides of the site almost all have a different design in order to offer an enriched narration and navigation. This site simulates a store section, which can be managed dynamically, the Frogans sites being secure.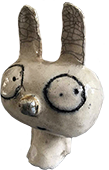 100drine raku works Frogans Site
This Frogans site presents the raku ceramic work of the artist 100drine. Each slide presents a different ceramic, cropped and which seems to float on the screen. The purchase of a cerramic is done by contacting the artist by e-mail, which is demonstrated on this site. A functionality of changing slides every 5 seconds has been added to this Frogans site, so you can scroll through the work of 100drine without having to do anything other than watch and enjoy! However, navigation between the site's slides has been integrated.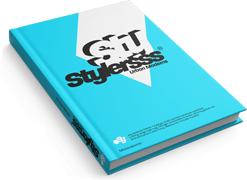 Stylersss® / Urban Moderns Frogans Site
Demo of a Frogans site illustrating the presentation and announcement of a new book. Frogans technology makes it possible to create very graphic slides, rollover effects on the navigation buttons, to enrich the user experience. In this example, the thumbnail mode uses a different image every other slide.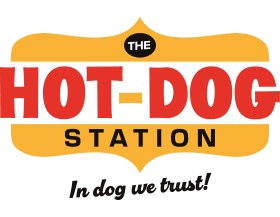 The Hot-Dog Station Frogans Site
If you are hungry, here is the Frogans site "The Hot Dog Station", ideal for offering a quality hot dog menu that you let float above your other applications at mealtime!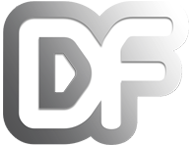 The Delightful Fast Lane Frogans Site
This Frogans site mainly uses photographic montage, taking advantage of the concept of free forms, which allows each slide to have a very different design. Slide # 2 shows you the possibility of using more or less opaque areas, even on photos. The Delightful Fast Lane offers what could be a "Lifestyle" magazine.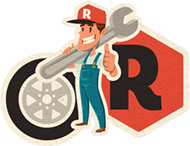 Rapido Garage Frogans Site
This Frogans site demonstrates the possibility of assigning a semi-opacity to an element, which is visible on the first slide of the site. Each slide has a different thumbnail design (the minimum version of the site). It is also shown that the Frogans site remains in the foreground even if I move or use another element (or application), here a folder on the finder.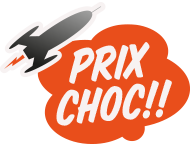 Le Rocketship Frogans Site
Example of a Frogans site for Le Rocketship store, different levels of information thanks to the rollover, different thumbnails on each slide, link to the store's website. The welcome slide shows the store logo for immediate identification.

HD Diner Frogans Site
Example of a Frogans site for the HD Diner restaurant chain. On the home slide use of semi oppacity. The thumbnail mode uses the restaurant logo.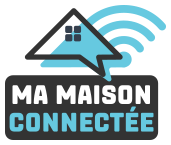 My Connected Home Frogans Site
Frogans sites can also be used in the form of an application. This example of a Frogans site offers the home automation interface of a connected home.

Urbeez Frogans Site
The free forms of Frogans sites make it possible to hollow out part of a site, which then becomes completely transparent.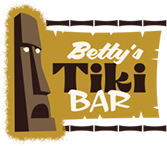 Tiki Bar Frogans Site
A Frogans site can really have any shape, even complex, as shown by the edges of this site.

My Social Box Frogans Site
Example of use case to manage social networks via a Frogans site. The site updates automatically in the form of an alert indicating the number of new messages to read.

Miam-Miam Frogans Site
Miam-miam (Yummy Yummy) illustrates what a Frogans site could be for local producers, or nearby stores, etc., having decided to go digital with a unique and powerful identity. Once again the design of each slide differs, so as to visually enrich the content.

Badseeds Motorcycles Frogans Site
All subjects can be treated on the Frogans site. Here the example of Badseeds Motorcycles, custom bikes. Fans of the brand will surely keep the thumbnail on their screen! And this is the role of thumbnail mode: offering increased visibility to all types of brands.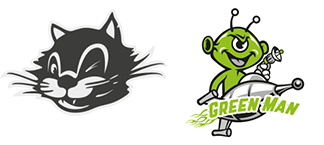 Esthel Onett and Green-Man Frogans Site
For illustrators, Frogans sites are a real pleasure, allowing them to present their creations in a very graphic way. It is quite possible, for example, to design a comic book distributed on a Frogans site. Go Alley Cat, go!

Thomas Lardeur, sculptor Frogans Site
Frogans sites will also allow artists, whether they are sculptors, painters, photographers, illustrators, musicians, etc. to stage their work and present it in a very atypical way.