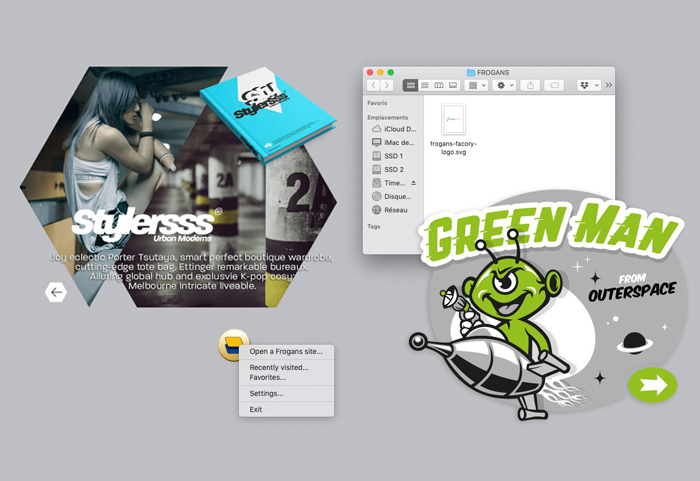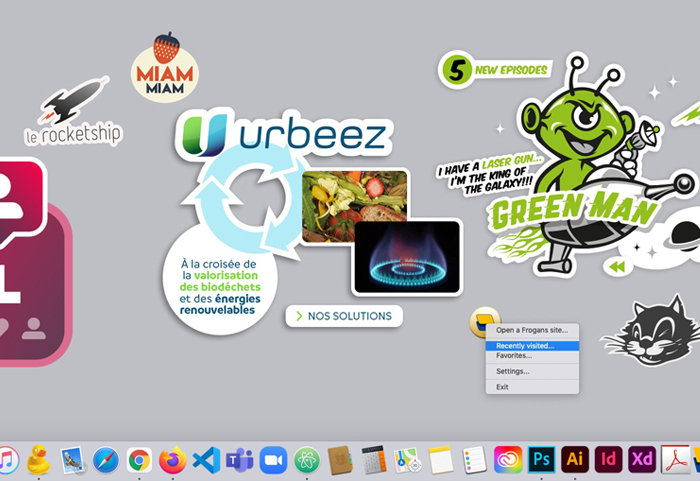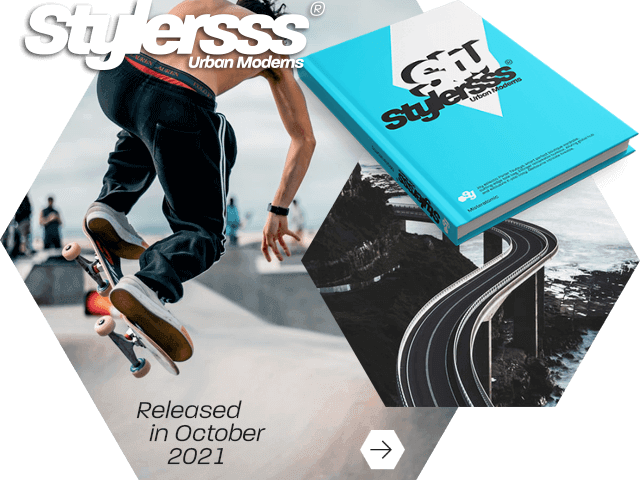 Frogans sites:
a

new

publication
standard on the
Internet
Launching of the Beta period:
4th quarter 2023
Created by a French start-up, Frogans Internet technology provides a revolutionary way of publishing and presenting content on the Internet. This technology is distributed in the form of an open standard of the Internet, which can be used free of charge by all.
Very different from classic websites and completely complementary to them, Frogans sites have a unique singularity: they can have any shape and are displayed on top of everything (Stay on top).
They are displayed by a free downloadable browser (Frogans Player), and are accessible with a dedicated addressing system.
Voluntarily small in size, they are designed to favor radically visual content and communication. These sites, compatible with all media (computers, phones, tablets), offer total graphic freedom. They are rendered identical on all terminals, down to the pixel, regardless of the screen size.
"Internet objects":
The approach to the Internet offered by Frogans sites changes radically from what we know. These small and "stay on top" connected windows, of all the possible forms, make you want to take hold of them, to manipulate them on the screen, to reduce or re-enlarge them, to discover what visual surprises hide from page to page... The content delivered by each site is associated with an ergonomics never seen and never proposed to date. With this technology, the concept of Internet sites gives way to that of "Internet objects", communicating objects. Frogans sites can, of course, be linked to traditional Web sites, and vice versa, since they use the same medium as the Internet. They are parallel, complementary and interconnectable.
Due to their small size (without limiting the number of pages they can contain), and therefore the much lighter volume of data to load to consult them, Frogans sites consume much less energy than the traditional Web, paving the way for an Eco-Friendly and responsible Internet.
A new user experience
Being displayed on top of any open application (but never preventing you from using it), Frogans sites can also be resized and reduced to thumbnail format, with minimal footprint. So you can keep your favorite universes just a click away and stay connected to your preferred sites all the time. The idea is revolutionary and the use of these digital and intelligent "pins" or "stickers" is very unusual. In other words, Frogans is in a way the "magnet on the fridge" of the Internet: a large presence in a small format, interactivity included! Their "mini" size is largely offseted by the visual impact and the ergonomics offered.
Respect for the user being at the heart of the design of the Frogans technology, controlling your privacy on the Internet has been made extremely simple: the fact of adding a Frogans site to your favorites yourself (via Frogans Player) will allow it to recognize you, remove it from your favorites and it will no longer be able to follow you. Since Frogans sites do not use cookies, you don't have to do anything else to guarantee your digital privacy. Which is unstoppably efficient and removes the tedious adjustments of the traditional Web.
Frogans sites work on all computers (Windows, Mac, Linux), mobiles or tablets (Android, iOS).
The About page this site page will give you more insight into this technology. Pending the release of Frogans Player in its public version in 2023, the presentations of the Frogans technology on this website are offered to you in the form of videos.
Frogans:
this "little extra thing" brought to the Internet!
Mobile Friendly
Frogans sites are also displayed perfectly on mobiles and tablets. For developers, please read below. Once Frogans Player has been downloaded (free of charge) and opened, personalize it by adding the background of your choice: thus creating your own world.
Scroll to the right or left to scroll through the sites you have opened, navigate them as you wish… Use your fingers to enlarge or reduce them, rearrange their layout as you wish.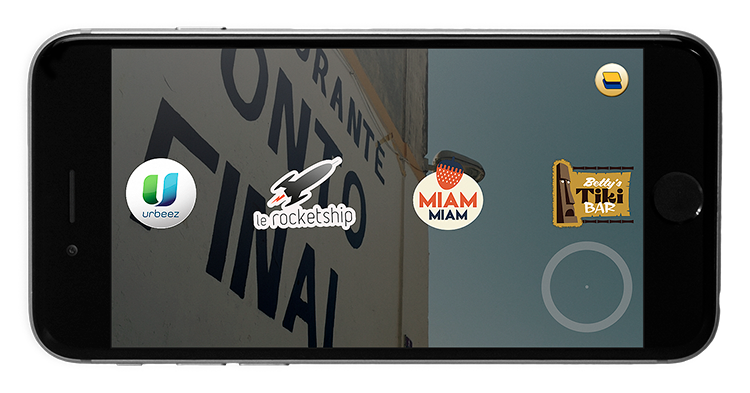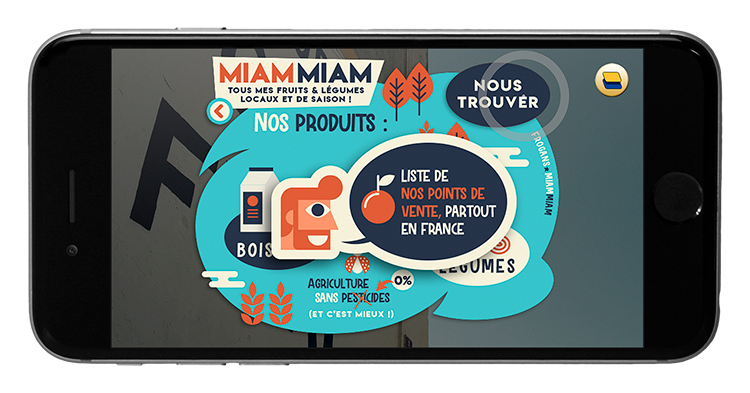 An innovative addressing system
No more 3Ws: Frogans sites are accessible by their own address system. A Frogans address begins with a network name, continues with the asterisk character "*" and ends with a site name. The reason for a Frogans address is: Network-Name*Site-Name. For example: frogans*Factory, or Your-Brand*Your-Product.
Just as you subscribe to your domain name on the Web, all you must do is subscribe to your Frogans address (more information on this later this year). You host your Frogans site with your website host in order to display it online.
A Frogans address can contain international characters used in many languages and writing systems, and can include upper case, lower case and accented characters. It can be written from left to right or from right to left. There are currently ten language categories: Latin, Chinese, Japanese, Korean, Arabic, Cyrillic, Hebrew, Devanagari, Thai and Greek.
Digital "stickers"!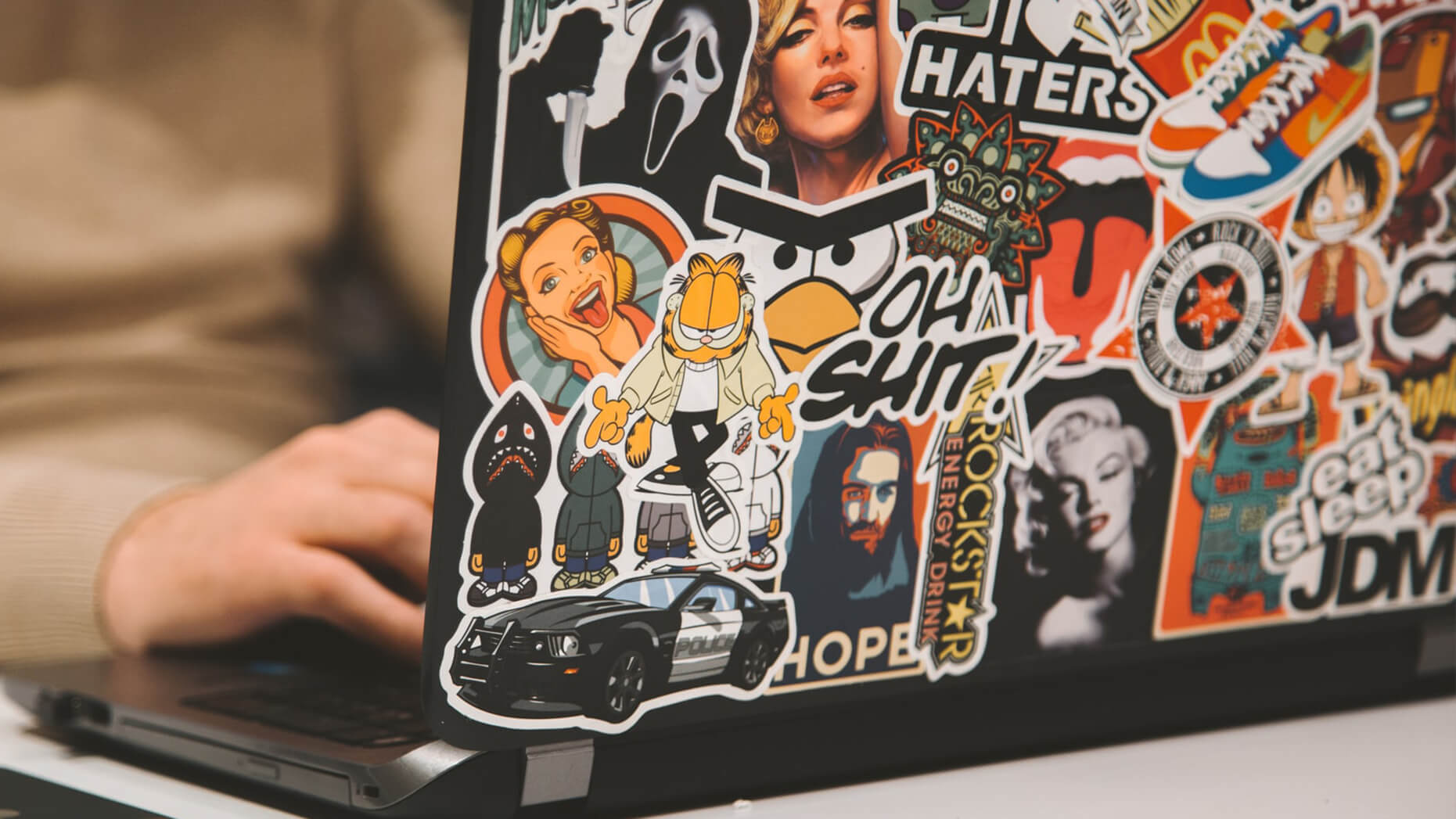 © Unsplash.com / Asur Jiyanbaev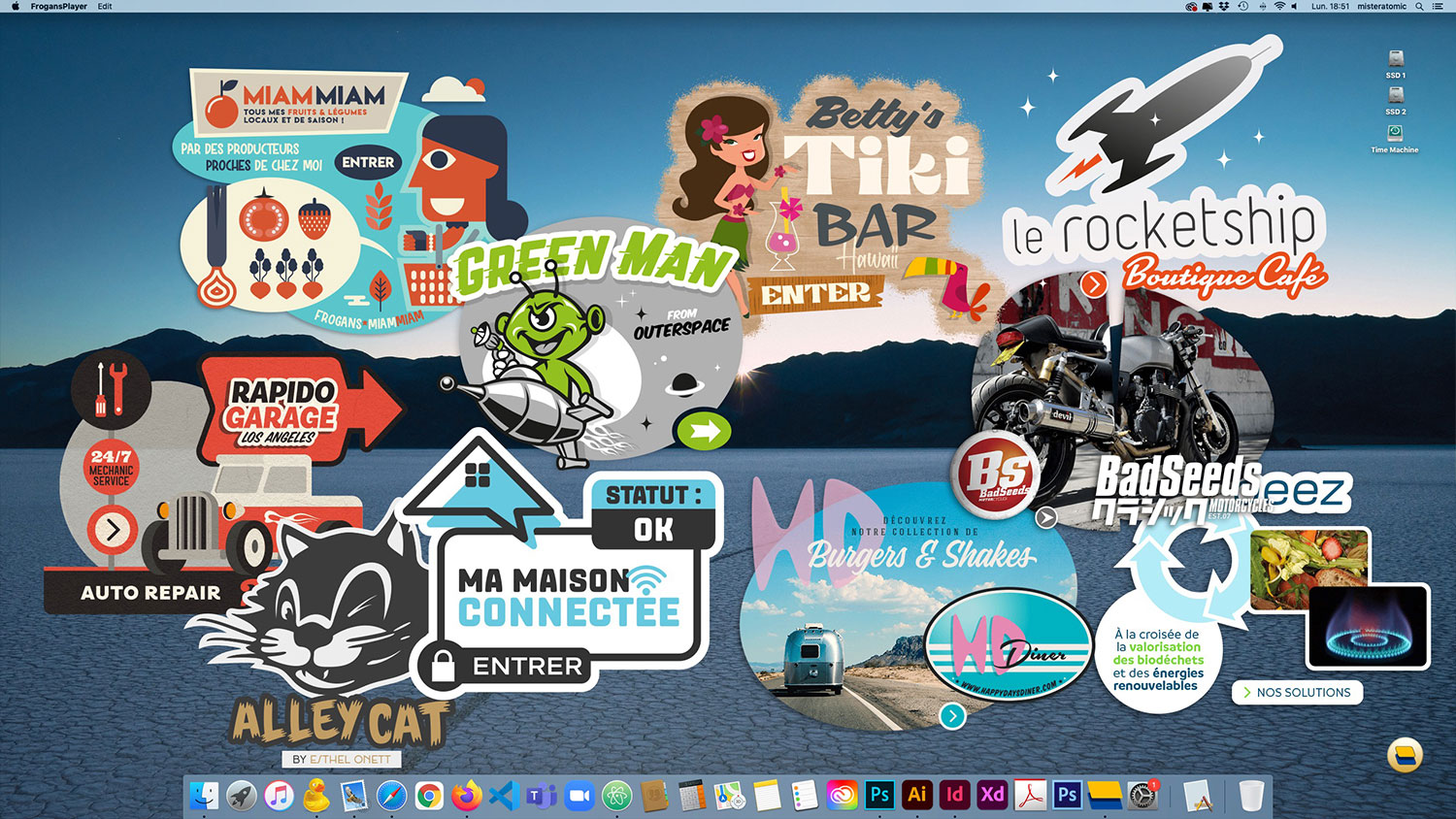 Several sites open on one screen. Hover over the image to display the same sites reduced to thumbnail format
Before, stickers were only on the outside of our computers. With Frogans, they also switch to the screen side, become digital, intelligent, interactive ... Freely move the Frogans sites wherever you want on your screen. If you need to hide them all, double-click on the Frogans Player icon. Double-click again to display them again.
Bring the Frogans sites up to the edges of your computer screen to make them reduce themselves to thumbnail mode, bring them back inside the screen to re-enlarge them. This gesture is completely innovative! You can also reduce them by simply scrolling your mouse over the sites.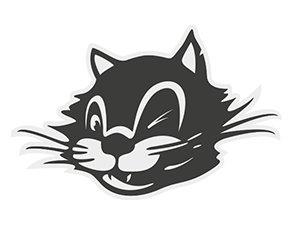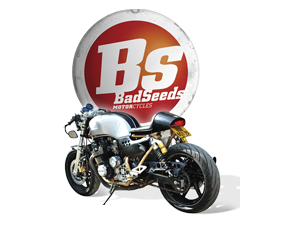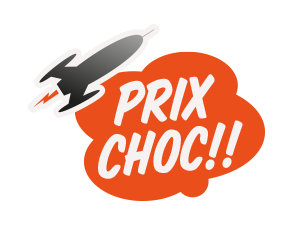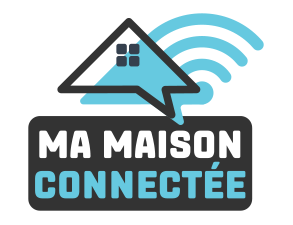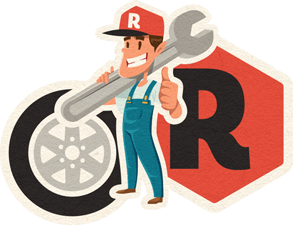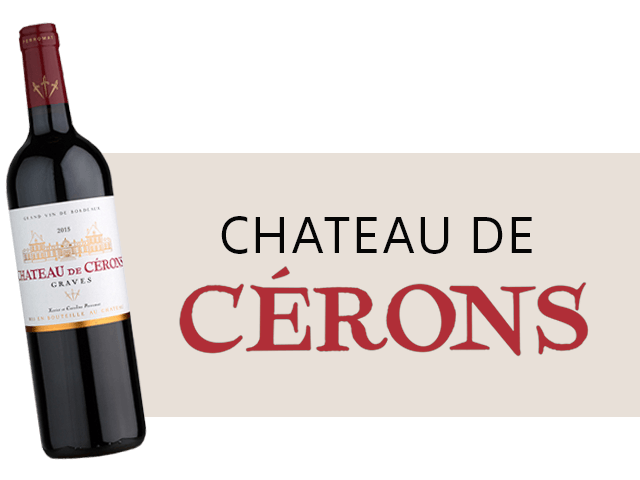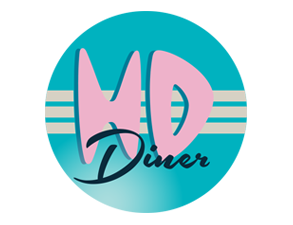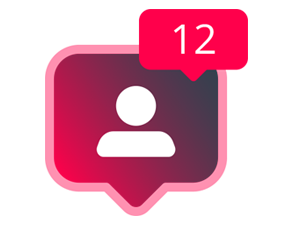 With Frogans sites reduced to thumbnail format, constantly keep your digital world with you, thanks to a minimalist size and a very graphic presentation. In this dimension, we can really speak of "mini-stickers". You will quickly adopt them as your browsing favorites! The "2.0" version of the stickers!
Less code, room for images!
By using a simple language based on XML, FSDL (Frogans Slide Description Language), you do not have any CSS and Javascript to use. The time that you will no longer spend coding for a long time will allow you to focus on the very essence of Frogans sites: graphic design. With the ability to keep transparent funds on part of the site, any vector visual or cut out image, used in PNG format, can serve as a shape or key element for a Frogans site and thus offer each site a strong and unique identity. The design and graphic possibilities are therefore endless. The main work for the creation of a Frogans site will be done on your favorite graphic creation tools, you will only have to code the final assembly in XML (call of the background visual of a site, placement of images, addition of buttons, rollover effects, integration of links, switch to thumbnail mode…). Stop worrying about responsive design: a Frogans site will adapt itself to all media.